Santa Margarita Section
The Santa Margarita section extends from the northern end of Cuesta Springs Rd. north along the current 101 freeway, then east on El Camino Real through downtown Santa Margarita, and ends at the Garden Farms, about 1.5 miles north or town. The current freeway bypassed Atascadero and Santa Margarita, California in 1957, and exept for a couple of places, El Camino Real follows the original route of US 101. The name "Santa Margarita" was given to the area originally by Fray Crespi' in 1769, when he passed through the area with the De Anza expedition.
Updated 3/29/05.. Location #B added.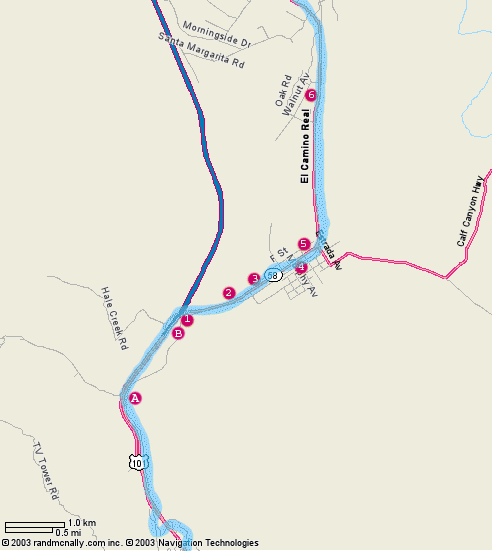 | | | |
| --- | --- | --- |
| Location # | Thumbnail | Description |
| | | |
| | | |
| | | |
| | | |
| | | |
| | | |
| | | |
| | | |
Comments, suggestions, and feedback are welcome
E-mail me at: don@Historic101.com
News & Updates | Links | Home | DW360.com
Copyright ©2003 Historic101.com® all rights reserved