Cuesta Grade Section
This section covers one of the most interesting and historical areas in the project. For as long as people have lived in this area, the mountains that separate the area between Santa Margarita to the north, and San Luis Obispo to the south have been a navigational problem. Dating back to the days of the Chumash, and Salinas indians, through the days of the missions, then the spanish rancheros, the early settlers, and today, there are no fewer that five seperate pathways over this steep pass covering four distinctly different modes of transportation.
Updated 3/30/05...... The Cuesta South sub-section was added after closer inspection of aerial photos and subsequent field verification. All of the locations added in this area are of the old 1912-1932 original 15' wide cement highway Route 2.
Updated 6/09/05.... Location #A was added. New photos added to Location #6. New information and photos added to Location #1
Cuesta North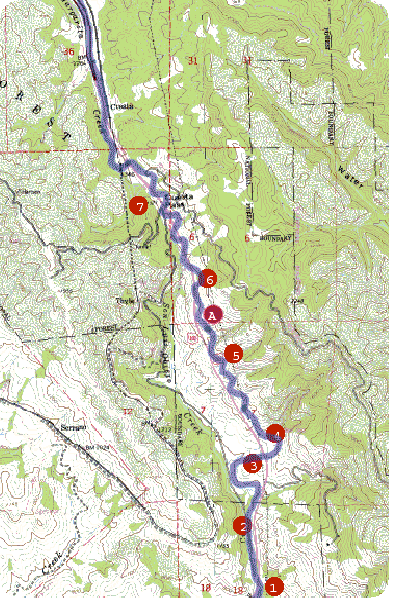 | | | |
| --- | --- | --- |
| Location # | Thumbnail | Description |
| | | |
| | | |
| | | |
| | | |
| | | |
| | | |
| | | |
| | | |
Cuesta South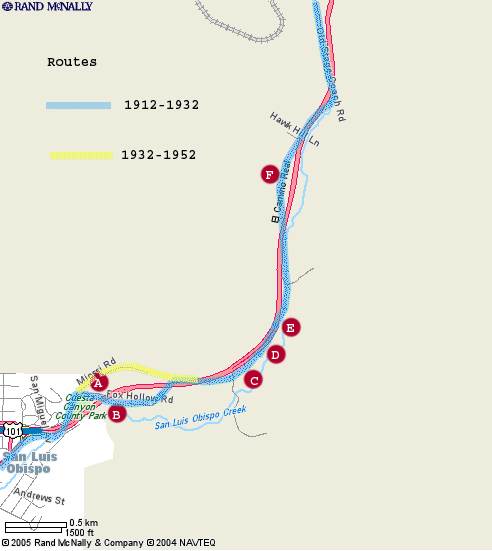 | | | |
| --- | --- | --- |
| Location # | Thumbnail | Description |
| | | |
| | | |
| | | |
| | | |
| | | |
| | | |
Comments, suggestions, and feedback are welcome
E-mail me at: don@Historic101.com
News & Updates | Links | Home | DW360.com
Copyright ©2003 Historic101.com® all rights reserved